by Philippe Litzler
Chief Editor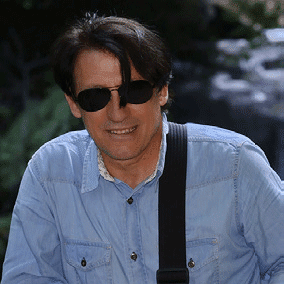 When I was editor of the magazine "La Revue Suisse de Photographie" (a Swiss professional publication), my editor-in-chief was the famous Oswald Ruppen (notorious in his time for his outspokenness). When an anxious mother phoned him one day with the question: "Mr Ruppen, my son wants to become a Photographer. What should he do?", he replied tit for tat, "marry a rich woman!".
As many of you are only too well aware, the future of photographers has long been uncertain. Recently, the French Racine report on the status of artists and authors highlighted the erosion of retirement funds for professionals. Meanwhile, the Ministry of Culture has finally foreseen a minimum remuneration for artworks exhibited in "institutional" galleries (although photographers still tend to be expected to exhibit for free – they do it for fun, after all!). Will this minimum remuneration now be universally applied or will it be deemed discretionary? Nothing could be less certain.
The fact remains that, with a few rare exceptions, it is still exceedingly difficult to make a living from photography.
Naturally, at OPENEYE, we follow these issues closely. On the one hand, selling
pictures seems to be an obvious means of earning much-needed income. On the other, however, the better galleries only seem to accept photographers who have already earned a certain renown. This hardly makes it easy for young and emerging talents … In addition, even in those cases where the photographer doesn't end up having to sponsor his or her own exhibition – and/or pay for
the exhibition prints – earnings remain discouragingly modest! Whilst it's true that some large commercial outlets now exist that are capable of selling more than 200 copies of a given photograph, the return on investment for the photographer remains a mere 5% !
An ideal system might enable the sale of 'artistic and decorative' images at an attractive price, from which the photographer would earn (say) 30% after deduction of production costs. If the images are in significant quantities, such schemes could make a welcome contribution to making ends meet for many photographers who are "better artists than managers".
We are giving it serious thought …
Display the editorial in full screen directly
from our Online Magazine